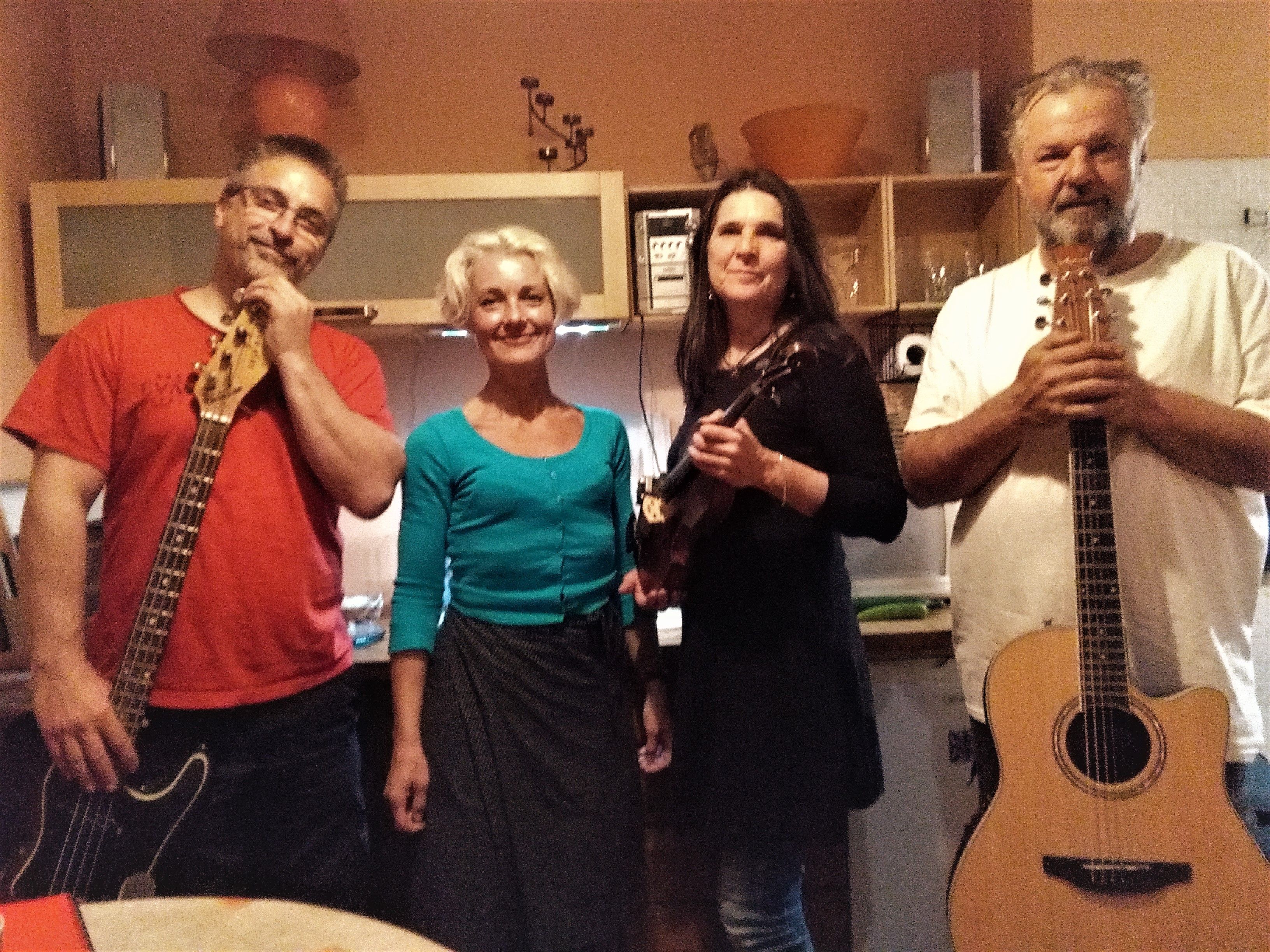 Kedves (Leendő) Közönségünk, Vendégeink, Szervezők! 
Nagy örömmel jelenthetjük be, hogy a mai próbánkon kifőztük a zenekarunk nevét, így hivatalosan is megszületett az "Egy kis konyhazene". 
A konyhai próbák után lassan eljön az ideje, hogy teraszokon, majd egyéb helyeken is játsszunk a muzsikára éheseknek. 
Embed for Egy kis konyhazene - Próbák
Egy kis válogatás a zenei étlapunkról, étvágygerjesztőnek: 
MAGYAR ÍZEK 
Hej páva, hej páva 
Indulj el egy úton 
Tizenhat tonna 
Neked írom a dalt
NEMZETKÖZI ÍZEK  
Manhã de Carnaval 
Clandestino 
Cancion del Mariachi 
Sealed With a Kiss 
Wicked Game 
Hit The Road, Jack 
HÁZI SPECIALITÁSOK 
A hangfelvétel egy próbán készült:
Akik a finomságokat elkészítik és szervírozzák (balról jobbra a képen):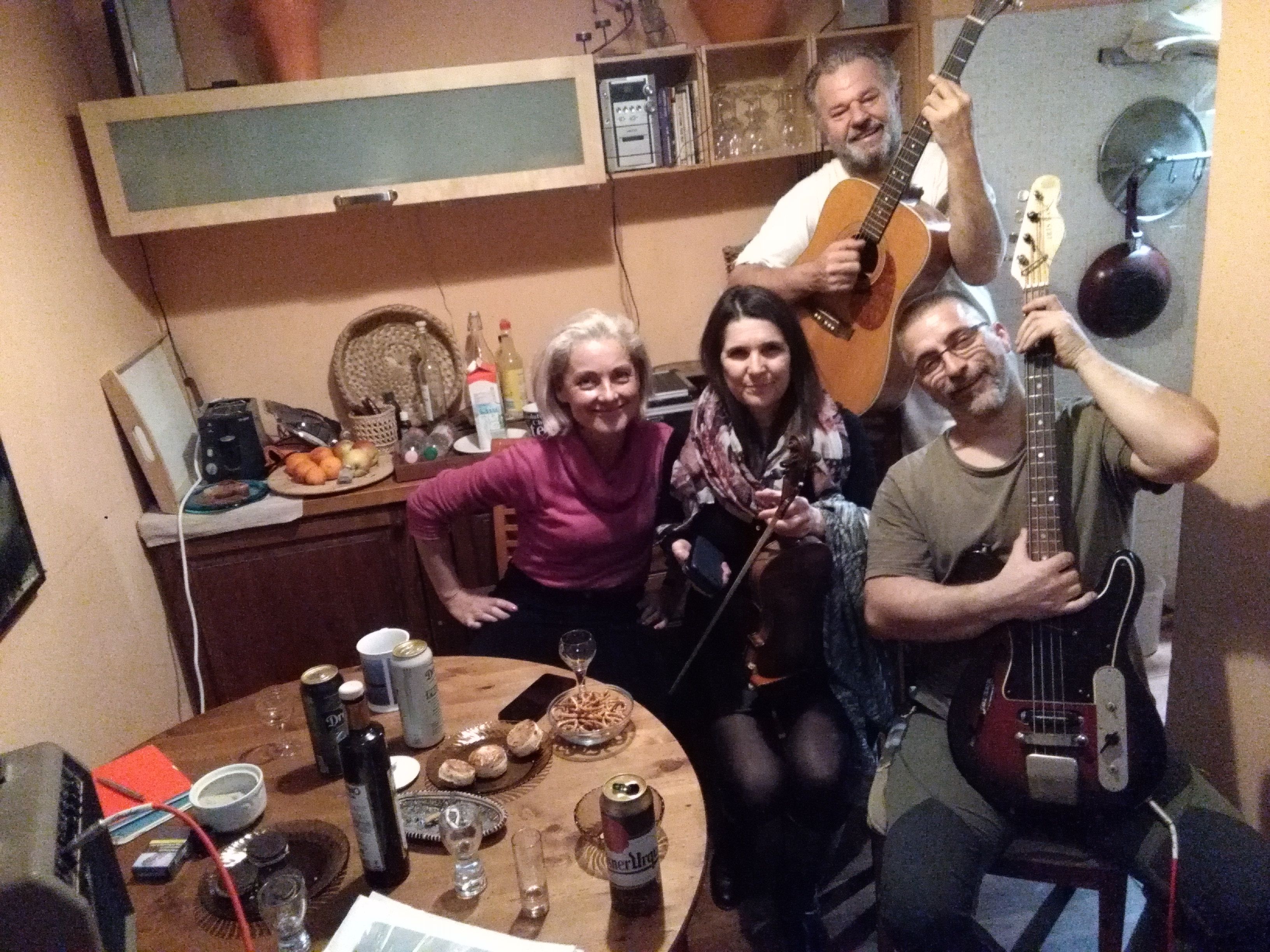 Gerák Andrea (ének) 
Kutas Ágnes (hegedű, ének) 
Medgyesi János (gitár, ének) 
Kakas Tamás (gitár, basszusgitár, ének) 
Az Egy kis konyhazene a Fililibi Projekt és az M. Minimál Akusztik Garden/Van Móka oszlopos tagjaiból alakult. Így négyen tavaly ősszel találkoztunk először, és októberben a 3/4 részünk a Hunnia Art Bisztróban adott koncertet, akkor még név nélkül.
Az utána következő fellépések az ismert, sajnálatos intézkedések miatt elmaradtak, így azóta csak a konyhában próbáltunk, egyszer-kétszer nyilvánosan, barátok előtt, illetve privát eseményeken.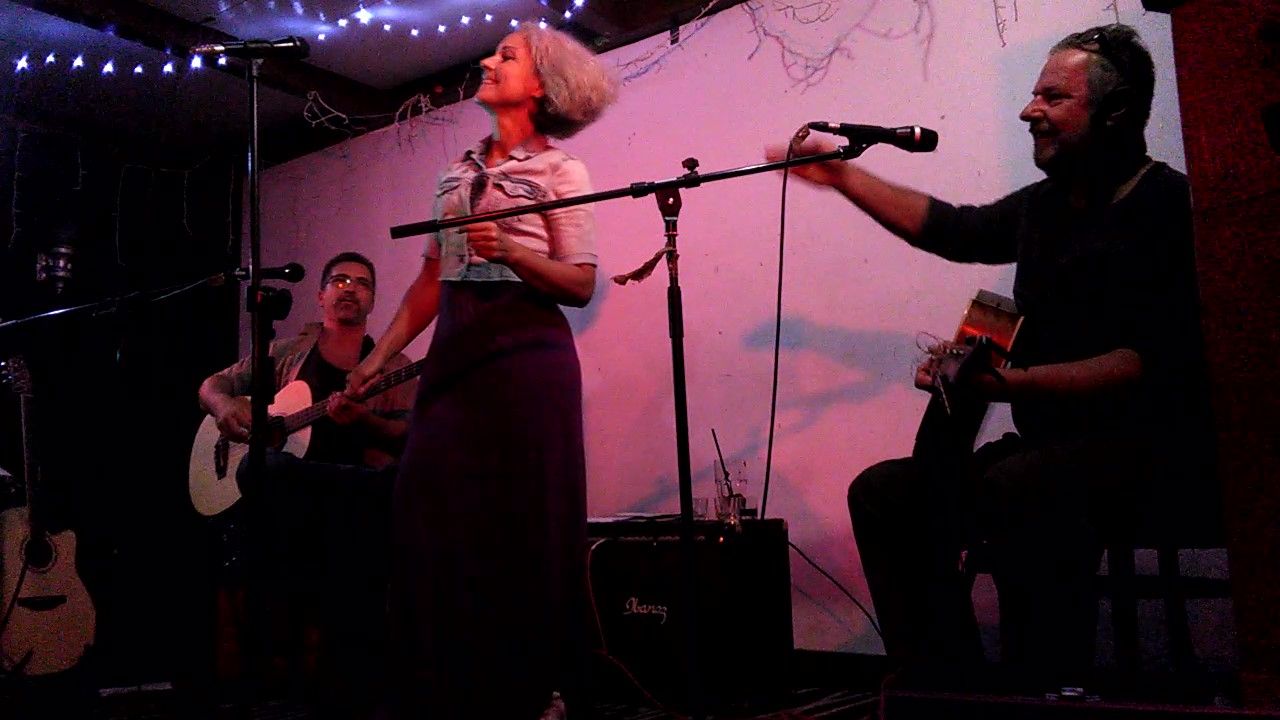 A Fililibi Projekt hét éve játszik együtt.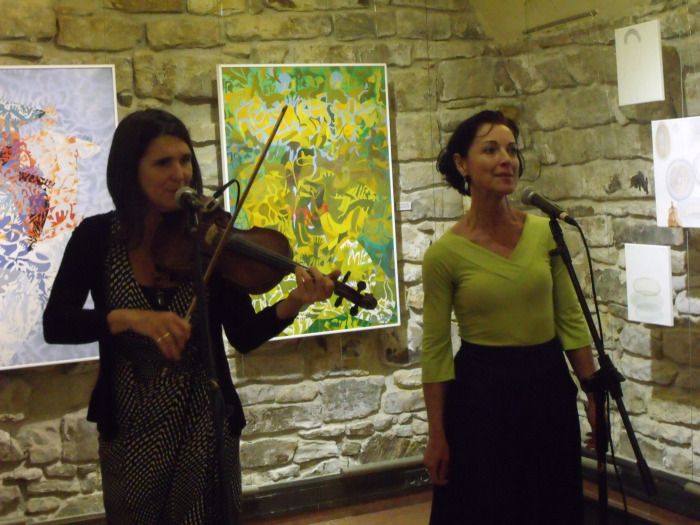 Fililibi Projekt (Kutas Ágnes, Gerák Andrea) a Prágai Magyar Kulturális Intézetben, 2015. október
 
Most pedig, 2021. áprilisában készen állunk, hogy Egy kis konyhazenét szolgáljunk fel kávézókban, éttermekben, klubokban, fesztiválokon, céges, magán és közösségi rendezvényeken.